Chapter 2
Work and other important stuff
To make sure we as a team always perform at our best, we've made it our business to also make sure we've got our employees covered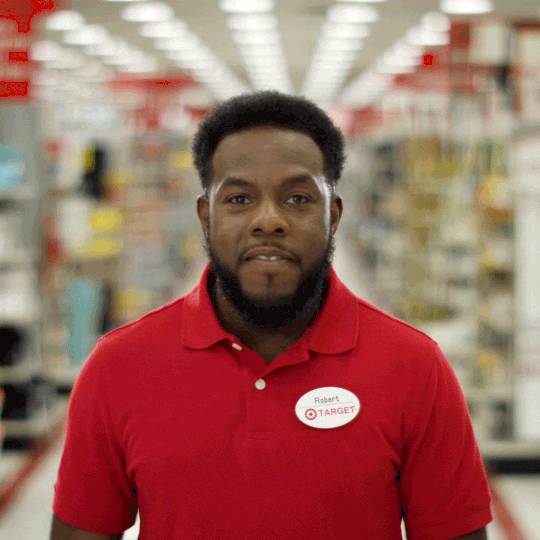 in every aspect needed. To make the working life a little bit easier, y'know?
Here are a few of things we like to highlight, to give you a comprehensive understanding of how things work on a daily basis, what perks you can expect and of course some handy links

to admin stuff.
The holy trinity of onboardings
Onboarding is key. The onboarding process is a three step one, to ensure all of our new colleagues feel a hundred percent welcome and caught up to speed.
1. Technical onboarding
This is just basic hygiene. Making sure all the tech stuff is in place: computer, phone and all the passwords to relevant accounts.
What needs to be in place:
 

Computer

 

Phone

 

Email address

 

Calendar

 

Access to 1Password

 

Access to Slack (our day to day communications tool)

 

Access to Check (time tracking)

 

Access to Float (project management tool)

 

Access to Trello (onboarding tool)
If you feel as if any of the above are missing, please contact a fellow Trickle employee or your closest manager and we'll sort it out for you.
Close
2. Organizational onboarding
We have a carefully executed ecosystem in place, and we want you to be a part of it. The organizational onboarding process will inaugurate you into how Trickle as a company works, going through the different processes we work with and our overall philosophy.
What needs to be done:
 

Intro meeting with your closest manager: Going through vision and values, expectations, the Trickle process, sales process, contract, internal goals, bonus system, education, health, pension.

 

Walk-through of the office: Alarm, hours, how to book meetings.

 

Intro meeting to Slack, Check, Float and other tools.
Your closest manager is in charge of booking these sessions with you within your first two weeks at the company. Go get your onboarding on!
Close
3. Social onboarding
Finally, being "the new one"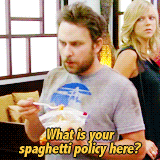 at company can be both loads of fun, as well as a bit chaotic and nervous. This onboarding is all about getting to know one another, going through what everyone's working on and simply growing together as a team.
Every new employee will be taken out to a joint team lunch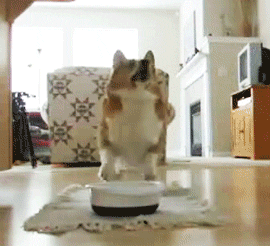 in the first days, as well as be invited to participate in an after work, dinner or other form of "non work related" social gathering within the first month. This is not mandatory by any means, but if you want and have the ability to attend – we'd love to make this happen! Your closest manager is in charge of grinding out the details for these.
Close
Collective agreement
We choose to firmly decline unsure work situations. Trickle are connected to a collective agreement, through Unionen and the agreement "Medieföretagen – f.d. MIA HTF". What it means in short is regulations surrounding employment types, salary, vacation days, overtime compensation and pension.

If you want to know about our collective agreement, you can read about it here.

All of our employees receive occupational pension through Unionen. Read more about it here.
Pension
Here's a quick run through of how occupational pension works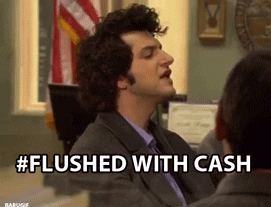 .
What we have according to the collective agreement is called ITP 1. It's an age defined pension for employees born 1979 or later and consists of:
4,5 % of your salary up to 40 250* SEK/month.

30 % of your salary for anything above 40 250* SEK/month.
*cash paid in gross salary.
As an addition to the occupational pension, we also have what's called Flexpension, meaning that other than the 4,5 % that is put away for your recreational older days, Trickle also pays an extra premium of 0,2 %. This premium will increase over time to a maximum of 2 %.
Both the ITP and Flexpension premiums will be placed in each Trickle employee's pension account according to the choices the individual has made regarding placements. Ask your closest manager if you want to know more about how you can place said pension or read more about Flexpension here!
Close
Vacay days
As a Trickle employee you have 25 vacay days to your disposal, which you either earn from April to April the next year or take out in advance. Either way, go get your rest on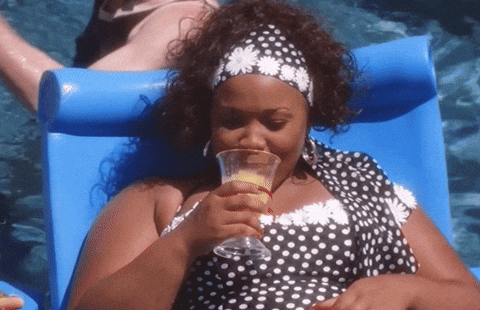 .
Close
Flex and overtime
We employ flex time at Trickle. Meaning, you can dispose your 40 hours over the week as you like (in collaboration with your team, of course).

If you need to do overtime however, this needs to be cleared and approved by your manager. During weekdays you get 1,5 hours back for every 1 overtime hour you put in. On weekends 1 hour overtime equals 2 hours back.
You log and withdraw your overtime/flex in Check. For the sake of all parties involved, always clear overtime with your closest manager.
Close
How and when do we actually work?
Time and teams
Time management and keeping track of projects can be somewhat overwhelming at times, and that's why we have Float in place to help make it a little bit easier. We use this tool to get an overview of each employee's expected amount of time on projects and to delegate areas of responsibilities between team members within projects.
In every project we take on, we aim to always have at least 2. Within these teams we make sure that:
Expectations of who does what and when are settled and agreed upon.

Regular check-ups are being held (such as starting up a project, mid-project reflection and a project summary).
Close
Working hours
We have 40 hour work weeks, with the goal of having 35 of those hours assigned to client projects and/or business development, such as pitches, sales etcetera.
The remaining 5 are free to dispose on internal projects, which can take on many forms: education, social activities, perfecting the offices… You name it, and we'll probably be onboard.
We get that not everyone's an early bird and that some people don't love the Dolly Parton cliché of 9 to 5, and that's cool with us! Our lives are very different. That's why, between 8:00 am & 8:00 pm you're free to manage your work time in the way that suits you best. You want to clock some additional hours on Monday to get a jump start on the weekend? Be our guest.
Of course, this freedom comes with some responsibility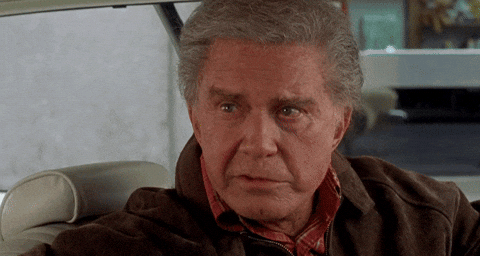 , but as long as deadlines, meetings and other day to day things are managed, you're free to plan your days as you wish. Just make sure your colleagues have some sense of your schedule, in case something should come up.
Finally, in the event of needing to work overtime: see "Overtime" in this here handbook regarding overtime pay and hours.
Close
Internal meetings
All of our internal meetings should have a clear agenda in place. If you're having an internal meeting in reference to a project or a client, please make sure the agenda is shared with all relevant people so that your colleagues have a chance to prep or opt out if need be.
The internal team meetings, which have a three-part structure, play a key role in driving our company forward and allow each employee to get a sense of what's actually happening on both a micro and a macro level. Hence, these meetings should be attended by everyone. The structure for the internal team meetings is as follows:
     

Weekly:

On Mondays and Fridays we have team meetings. The Monday meeting's main focus is to go through what's in the pipeline and what everyone's got going on in the beginning of the week. On Fridays we summarize, what went well, what didn't and share insights, new ideas and do internal presentations / educations.

     

Monthly

: Once a month, we have a team meeting that is more business oriented. This is to go through how Trickle is doing. Topics may include things like existing and new clients, the $$$ situation, internal priorities and team news.
(Oh, and yeah, at least once a year we do a full team conference!)
Close
The art of communication
We have a few key guidelines to keep the communication running as smooth as possible, both internally and externally, and keeping relevant people up to speed on the ins and the outs of projects and things going on.
Internally
Email is primarily used for external communication with business partners and clients. In an attempt to keep our inboxes nice and tidy, we try to keep internal emails to a minimum.
Slack is what we use to share and communicate internally. Some Slack guidelines:
     In case of sick leave/VAB or if you're working remotely – let your team know in the respective local channel (#stockholm, #gothenburg and so on). Local channels are basically used on a day-to-day basis to keep everyone up to speed.

     For all project or client related matters, use the channels for that specific project/client. This is to make sure all important information is kept in a place easily accessed by the rest of the team, and also to avoid spam.

     For random chatting and fun times use #random. For updates within the company or technical or industry related news you want to share, please use #updates. For questions, discussions and foods for thought, we have a designated channel for each area of Trickle's expertise: #distribution, #search, #tracking. There are other designated channels as well, such as #help, #quotes (drop all quotes here), #sales (confirm all sales here) and #reports, which are to be used accordingly. Also: #glory. We love #glory. 

     When replying to someone in shared Slack channel, please use the thread function feature. This keeps our channels nice and tidy.

     In your profile, add a picture (it's nicer that way), your telephone number and what your areas of expertise / responsibilities are. Like this, for example. That way, people can holler when they need to. 
Calendars are synchronized with your email account(s). Please make sure your work calendar is shared with rest of the team, and keep it updated if you for example know that you're going to work from home or have a glorious vacay planned.
The phone is used for pressing and urgent matters, just call or text the person you need to get a hold of. Numbers to each person can be found in their respective Slack profile or on the Trickle website.
Close
Externally
We always try, to the best possible extent, to keep a direct contact with the client and minimize middle hands. This is partially to avoid any possible misunderstandings and also to eliminate the stress of having to rely on other people to get hold of the information needed.
When speaking to or emailing with a client, it's always key to keep in mind that the role we have is one of expertise, therefore we should always display confidence and know-how. If you're unsure of how to best answer a question, or struggle with finding the right way to put your thoughts into a sentence, ask someone for input and utilize the power of our collected wisdom. And also, and hopefully this goes without saying, we never lie to our partners and clients. Transparency is the melody of Trickle, and we expect every employee to uphold that.
Close